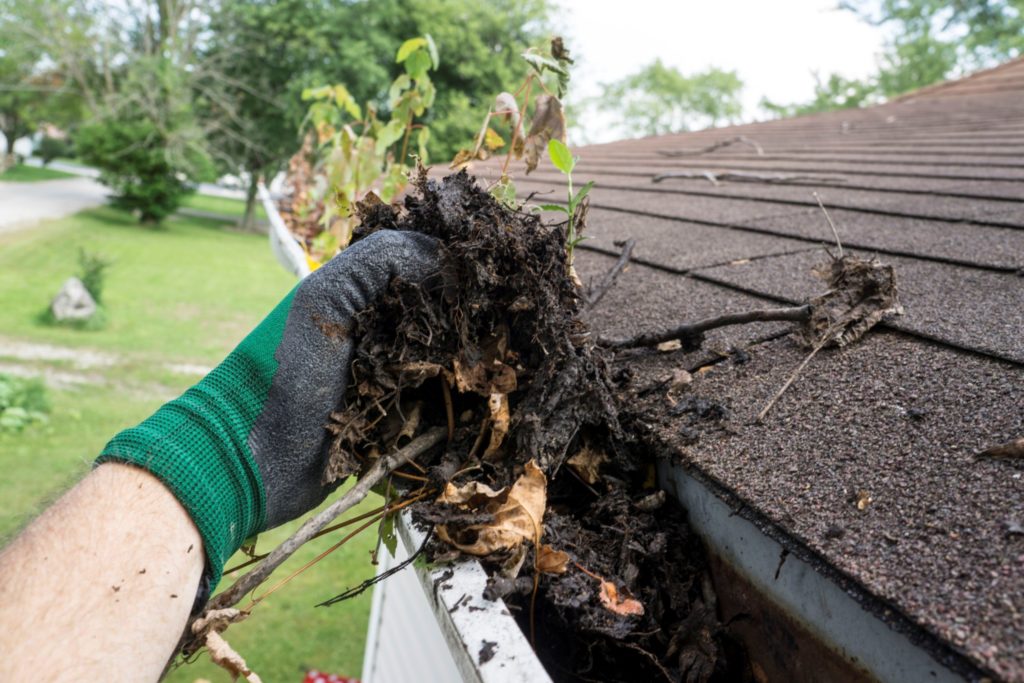 Gutter Cleaning Service Birmingham And Solihull
"Need a Gutter Cleaning service for your house or retail space then we are the business for you. Our experienced team are here to help."
Gutter Cleaning Services Birmingham and Solihull
Our Domestic and Commercial Services. One thing we like to make clear is the fact that we are able to provide services to anyone – whether it's your home or a commercial property. What We Do Clearing out the gutters can be time-consuming and unpleasant; it's a job that most of us don't want to do. That's where we come in, promising to leave your gutters in beautiful condition with quick and efficient service. Our team of professionals have years of experience under their belts, and each of them is here to ensure that your needs are met. You can expect our team members to arrive promptly, dressed in uniform, and with all of the latest equipment to make sure the job is done right. Our equipment is powerful and efficient, allowing us to remove all of the soil, debris, and clumped leaves that have become stuck in your gutters. We are proud of our work, and that is why you can expect the best when we arrive at your property. Cleaning gutters can be a potentially dangerous task, especially if you are using an old ladder or outdated kit. We are used to working from massive heights – 60ft doesn't phase us – and we are also carefully trained in all health and safety procedures associated with the task. Therefore, we are much less at risk of injury than you are. Who We Work With. We cover the whole of Birmingham and Solihull for domestic and commercial gutter cleaning services, working fast and hard to ensure the best possible coverage. So, when you need us most, we are only a phone call away. Distance means nothing to us, as our team is full prepared with superb and reliable vehicles that are always ready for action. Additionally, we work with both residential and commercial customers to ensure that everyone can benefit from clean guttering. It's the best way to get your gutters clean without risking a potential accident where you injure yourself. Why Have the Gutters Cleaned? It's a common question, what's the point in cleaning your gutters in the first place? It's a part of our homes that we don't think about very often, but the truth is we should be paying closer attention to it. Full and uncared for gutters can cause a host of problems, such as: Roof Damage. This is primarily in the form of roof rot, and it is caused by a full gutter overflowing and settling on the roof. This can cause leaks and serious damage that may cost you a fair amount to fix. If you keep on top of your gutters, you can avoid this issue. Foundation Damage. When water overflows, it may pool at the foundation of your home or building. If this ends up freezing, it becomes a major problem as it can cause cracks and damage to the foundations of the site. Bracket Damage. These are the things that hold your guttering in place, and as they become full, they weigh down on them. Over time, this will cause them to bend and snap, and the guttering will fall. Not only could this cause potential injury, but it costs money to get it all fixed and replaced. Plant Damage. Overflowing gutters can lead to an excess of water being dumped on your flowerbeds and in your plant pots. This can cause your plants to wilt or drown due to an overabundance of water. This can be pretty frustrating, especially if you have worked hard on your garden. Bugs and Birds. The damp, clogged, leaves are very appealing to many creatures. Mosquitos love it, birds love it, and it all leads to a continued build-up that attracts more mosquitos to your home, and also means you may end up with a few unwanted bird nests in the spring. Even rats can be quite attracted to your mucky gutters. Get in Touch If you would like to hire our domestic and commercial services and get your gutters back to top condition, you'll want to get in touch with us. We are here to answer all of your questions and concerns, as well as help you to find the perfect appointment so that we can get your home back in order. Don't delay, come and chat with us. If you live in 
Birmingham, Bordesley Green, Bournville, Coventry, Dorridge, Dudley, Halesowen, Hampton-in-Arden, Hockley Heath, Knowle, Solihull, Sutton Coldfield, Walsall,
or any other town in the 
West Midlands
 and would like a 
FREE
 no obligation estimate for driveway cleaning or patio cleaning please call
07896989027.
 Alternatively, just fill in our online enquiry form and we will get back to you shortly.
GET A QUOTE
Please do get in touch with us to receive your free quote on jet washing in Birmingham or Solihull.
We also provide